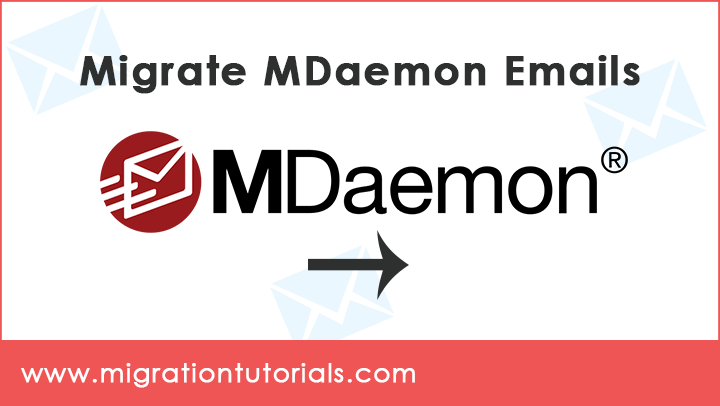 Abstract- In this era of technological advancement, all official work is done through emails. Among the various email applications, one such favorable email service is MDaemon. It has been in the fray for more than 20 years. But there are many reasons why people prefer to migrate MDaemon email account notwithstanding the benefits that MDaemon has to offer. This Migration Tutorials article endeavors to explain the process to migrate emails from MDaemon account
MDameon Technologies MDaemon Messaging Server is a standards-based SMTP/POP3/IMAP mail server that is fully compatible with Windows 7, Server 2008 R2, and newer versions with a complete range of mail server functionality. It was first released by Alt-N in 1996. It is a feature-rich application that supports spam filtering via Heuristic and Bayesian analysis, mailing list, WebClient, sharing public folders, sharing of all groupware accounts data (contacts, calendars, tasks, notes), etc. It's been trusted by businesses for more than 20 years. But, there are certain reasons that compel users to migrate MDaemon email account.
Things you need to know before you Migrate MDaemon Email Accounts
MDaemon is precisely tailored to meet the needs of small and medium businesses making migrate MDaemon email account a necessity for organizations that are scaling up operations. Though the integrated applications and safety features with MDaemon are proficient. But they don't replicate or enhance the user experience and working that are provided by various email services.
Manual Migration of MDaemon Emails – If there are a handful of users with relatively small mailboxes, then you can try the manual methods. But we would like to inform you that there are various limitations associated with the manual method.
You can suffer from information leakage or data corruption.
It will require high internet connectivity for migrating MDaemon email account.
Required technical proficiency to perform the process.
Automate & Simplify the Process to Migrate Emails from MDaemon
Users can avoid unnecessary hassles by using an automated solution to migrate MDaemon email account. Using a third-party software of MDaemon Migrator can undoubtedly simply the entire processing. One can get 100% successful email migration results without any data modifications.
The only commercial application which has the potential to migrate MDaemon email account. It performs a direct migration of batch MDaemon email messages without any involvement of external application configuration.
Download MDaemon Migration Tool and install it properly on Microsoft Windows OS.

Start the software and upload all necessary MDaemon files/ folders to migrate MDaemon email account. Thereafter, you can selectively choose MDaemon email folders which you want to neglect for the current email migration. Pick a saving option and start saving. That's it!
Automated Software Simplifies the Entire Migration Procedure
Do you know what all advantages can you enjoy with this solution and what will get migrated from MDaemon email account? Read here.
You can MDaemon email folders and sub-folders with email attached files (Inbox, Sent Items, Personal Folders, Archives, etc ).
Users can migrate MDaemon Contacts as well as Calendars.
It's completely cost-effective with free from any technical glitches.
100% tested third-party application compiled with robust features.
There will be no data loss issues throughout the process.
The Closure
By concluding, we can say that to migrate MDaemon email account with long manual methods is risky as well as a tiring process. So, wisely choose the best professional solution for migrating your MDaemon messages as described in this blog.
If you have any issues, do contact our technical support team.