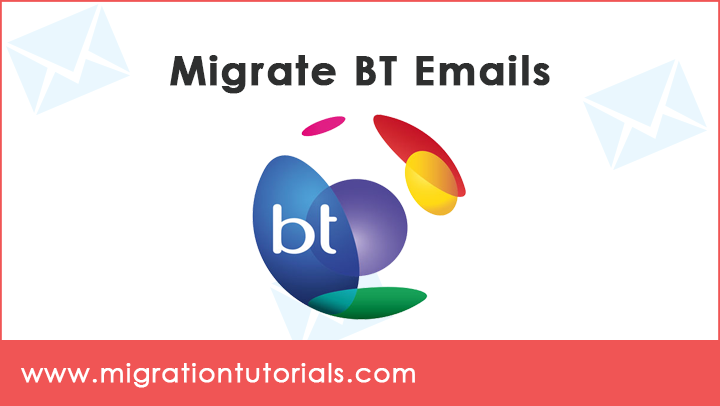 As per my vast experience of using BT mail, I found it really steady. It has happened with me for 4-5 times that the BTinterent loads messages at a sluggish pace. Even it crashes and freezes while looking for the inbox messages. Also, whenever I tried to erase a specific message, the entire screen jumps. I can' take this frightful experience of using BT mail anymore. So, I want to quickly migrate BT mail messages. Does there any proper third-party solution exists? If yes, please recommend it!
This query has been taken from a community forum. Daily we receive such queries of internet users such as – "My BTinternet.com email address isn't working accurately", "BT mail server not running", "Can't Send or retrieve emails in BTinternet".
So, if you are also having such a problem and you intend to migrate emails from BT mail then, we have the best workaround for you. Keep reading!
Migrate BT Mail Precisely – One Solution, Multiple Benefits!
In order to get rid of the manual method's limitations, we have come up with the fastest solution for the same. This software of Email Backup Tool will cater to all your needs regarding BT mail migration. Users can also take a test drive of the demo version of the automated software. It is runnable on all versions of Microsoft Windows OS like Windows 10, 8.1, 8, 7, XP, Vista, etc. This trial version allows migrating the top 25 BTinternet data items into respective file formats. Once you are satisfied with the demo version, then you can buy the license keys. It enables users to migrate unlimited BT mail messages. Let' see the working of the software in detail in the next section of the blog.
How to Migrate BT Mail Emails in Batch ?
First of all, download and install the software on any Windows machine. Now, choose BT mail (BTinternet) from the email sources list and enter the login details of your BT mail account. Then, enable desired BT mail mailboxes for the migration task. After this, you will need to select a required saving option from the tool. The software offers various saving options – computer file formats, webmail, desktop-based email clients. These options include PST, MSG, EML, EMLX, MBOX, PDF, HTML, MHT, XPS, RTF, DOC, Windows Live Mail, Office 365, Exchange Server, Hosted Exchange Server, etc.

Benefits of Software
It is an independent software that does not require any external application installation for the migration task.
The application is simple and easy to understand for any technical and non-technical users.
There are no chances of data breach issues while using this software to migrate BT mail emails.
It allows to batch migrate BT mail emails with associated attachments.
The tool provides an advance selective mode feature that enables users to distinctively migrate emails from BT mail account.
Conclusion
In the above blog, we have explained how to migrate BT email account with respective attachments. The software is free from any bugs or errors. You can take a free trial of the demo version of the software. Later you can switch to the licensed version for unlimited migration. If you have a query, please contact our technical support team.
Recent Blog Posts:
How to Migrate Roundcube Email
How to Migrate Outlook Express Emails