Email
How to Migrate Outlook Express Email Messages ? – Complete Guide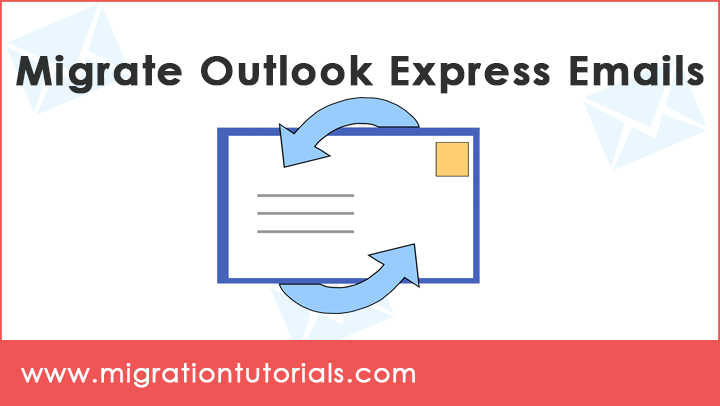 Migrating emails from Outlook Express is not for the cowards! It's a time-consuming process. If Microsoft chooses to refresh this free email client, a "Migration" feature would be a welcome addition. In any case, if the Outlook Express gives no indication of facilitating such an important feature, you can yourself do it. The tutorial is here- how to migrate emails from Outlook Express.
The solution that we are going to describe in this blog will enable you to migrate single email folders or batch Outlook Express mailbox folders.
User's Query – How to Migrate Outlook Express Email Messages ?
Outlook Express stores its messages in DBX file format. Hence, a user who wants to view Outlook Express messages in some other email service can't access it. DBX is not supported by Outlook, Thunderbird, and popular email services.
Let's take a look at one of the user query:
Hello, My name is Alisa. I have more than 500 Outlook Express DBX files which I intend to access in Windows Live Mail. Now, since Windows Live Mail does not recognizes DBX files, thus I need a solution that can migrate Outlook Express emails. Please suggest a reliable third-party software to migrate messages from Outlook Express.
Third-party Approach to Migrate Emails from Outlook Express
The manual solutions for migrating Outlook Express emails requires technical knowledge. Also, there are chances of data loss. So, we have come up with an automated third-party solution for solving the same problem. The Outlook Express DBX Migrator is a one-stop solution that permits to migrate Outlook Express emails in one go. It takes ages to perform bulk migration of emails, that's why this expert solution will give you rest. The software permits to bulk migrate emails from Outlook Express account in a single round of processing.
Discover the fastest way to migrate Outlook Express messages with this multi-purpose utility. The tool will instantly migrate data from Outlook Express account and will give you 100% precise results.
Click on this green button given below to download the software.

Complete Method to Migrate Outlook Express Emails
After downloading the software, install it on your Windows PC.
Now, choose Outlook Express DBX files or folders from your database. After selecting messages, enable those mailboxes whose data you wish to migrate.
Then, select any saving option from the tool. The software offers various saving options such as PST, MSG, EML, EMLX, TXT, MBOX, HTML, MHT, XPS, RTF, DOC, Windows Live Mail, CSV, PDF, Lotus Notes, Hosted Exchange Server, Dovecot Server, Zimbra Collaboration Server, IBM Domino Server, IMAP Server, etc.
Thereafter, you can start the process to migrate emails from Outlook Express account.
Amazing Features of Automated Software
It's a rapid and error-free solution that 10's times faster than any manual solution.
Batch migrate Outlook Express email messages along with all folders and sub-folders.
Keeps intact all email attributes and attachments safe throughout the migration process.
Compatible with all latest and prior versions of Microsoft Windows Operating Systems.
Final Say
Switching from an email service like Outlook Express is not as easy as it seems. But, the recommended third-party solution will simplify the move. It accurately migrate Outlook Express emails with attachments. If you have any queries, please contact our support team.
You may also be interested in:
How to Migrate Icewarp Emails
How to Migrate COX Email Accounts