Email Migration
How to Migrate IMAP Email Accounts Like An Expert ? Find Out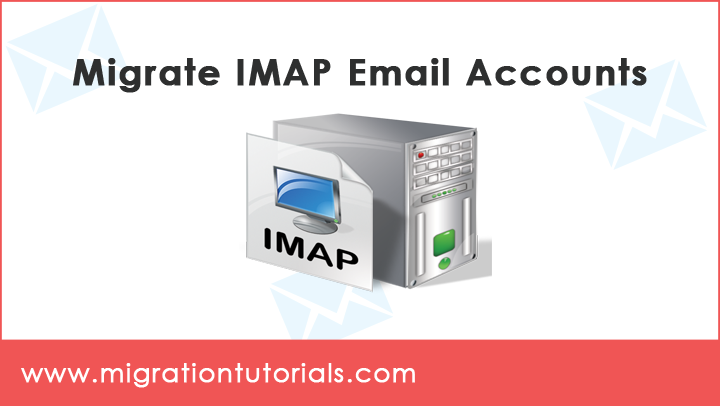 Read this guide to resolve the query "how to migrate IMAP email accounts ?"
Which is better to migrate IMAP accounts –manual or third-party applications ? It is one of the questions that hit every second user planning for IMAP account migration.
Hands down, that automatic or third-party solution is more effective and efficient.
The manual trick has many limitations, whether its technicalities or account settings.
Every small and big organization uses IMAP accounts. Technology is taking significant steps, and people are matching steps with it. Let's find out some of the reasons for IMAP account migration.
Why Need To Migrate IMAP Accounts With All Data ?
Here, we will discuss the situations in which migrating IMAP account can be the best possible solution.
You need to migrate old emails from your IMAP account to free some space and speed up the process.
You are leaving your workplace and want to migrate all the important emails in your account.
It can be because you want to migrate emails from IMAP account to personal for usage in one place.
IMAP account migration in the case when the user wants to access offline for all-time availability.
You may also have some other reasons for IMAP account migration. Also, it is one of the most received queries by experts. It is why we have come up with a perfect migration tutorial.
For all those looking for an effective and efficient solution to migrate IMAP email accounts, read about a professional solution.
How to Migrate IMAP Email Accounts In Few Clicks ?
If you are going for the email migration process, then it is not an everyday task. The first thing that haunts people is not losing the data. You have years of data-professional, necessary, financial, legal, almost all types of data in your account. Migrating it is undoubtedly is a big move. It is why you search for hours and pick up the best solution for it.
The best results shown to migrate IMAP accounts ends on Email Migrator. It is automatic and authentic software to migrate all IMAP account mailboxes with attachments. This tool has capabilities of bulk IMAP account migration that saves time and energy. It is the safest, and 100% verified.

The login credentials of your IMAP email account secure and maintained by the tool. The entire process of migrating emails from the IMAP account is fast and straightforward.
Run the application and enter IMAP account credentials. The software automatically lists the folder items. Select the required, and go with the desired saving option.
What Are Saving Options For You ?
You are pleased to know that the software gives you maximum saving options to migrate IMAP account. Let us know about it in detail.
Migrate IMAP into File Formats: The software helps you to migrate mailboxes from IMAP to PST, MBOX, EML, EMLX, RTF, DOC, HTML, PDF, CSV, XPS, and many more.
IMAP account migration to offline email accounts: If you want to migrate an IMAP email account in the desktop mail client, you have Outlook, Thunderbird, Zimbra, Lotus Notes, or IBM Notes, Windows Live Mail, etc.
Webmail or Cloud-Based: The tool also gives you options to migrate emails from the IMAP account to Gmail, G Suite, Exchange, Office 365, Postbox, Yahoo Mail, Hosted Exchange Server, and others.
Why The Software Right For You ?
Here, we will list some of the software features that help you understand why it is best to go with the third-party solution.
Using the software, you are free to migrate IMAP mailboxes of size and numbers.
It gives you a batch mode that helps to migrate IMAP mailboxes in bulk.
The tool can maintain folder hierarchy during migration.
All your IMAP mailbox information is intact and safe throughout the task.
It ensures speedy and real-time IMAP migration for transparency.
The Conclusion
We hope you find our method appropriate to migrate IMAP account. You can download it o any Windows OS editions. In case of any concern, we would love to help you.