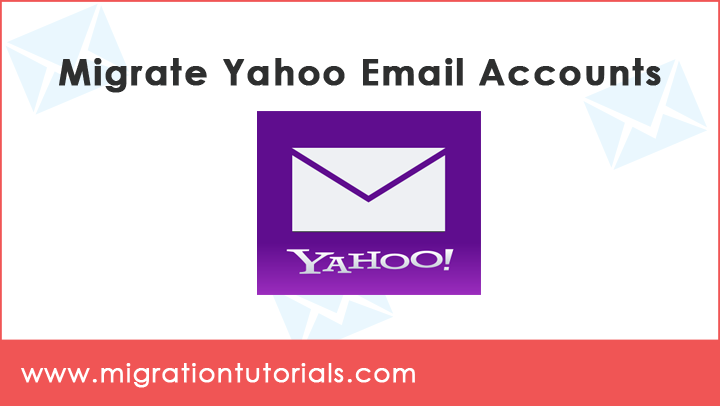 Yahoo Mail has come up with a new proposal for 2021. It will discontinue the automatic email forwarding for the free users. It means one has to get a Pro account for Yahoo Mail facilities, or else you can migrate Yahoo email accounts.
Migrating Yahoo email accounts requires proper planning and precise method.
If you want to know what is the key criteria for Yahoo Mail account migration, stay here.
This post is from someone who already has a Yahoo Mail account and due to various reasons wants to migrate emails with attachments. It guides you through a professional and secure process for migrating Yahoo email accounts with attachments.
Particular Challenges That Can Trick You When Migrating Yahoo Mail 
First of all, the two main ways to migrate the Yahoo email account are manual and third-part software. If you are a non-technical person, the manual method is a big NO for you—other than technicalities, many challenges that can cross your way. Now, please have a look at it.
Suppose you are migrating Yahoo Mail accounts and want to switch the entire mailbox than it's not possible. The account doesn't give any option for this.
You may get stuck in the technicalities or the migration process that can piss you off. It also consumes your time and energy.
You can get over all these faults and situations by switching to an automatic and third-party solution. Let's get to know about the #No.1 software for Yahoo Mail email migration.
How to Migrate Yahoo Email Accounts ? Best Solution for Task
One of the simplest and quickest ways to migrate Yahoo mail accounts is Email Migrator. It is easy to migrate from Yahoo email accounts. We strongly recommended that you download emails from multiple Yahoo email accounts at the same time without worrying about any trouble. It is the ability to complete this task without losing and changing information in a few steps.
All you have to do is to download this third-party application on your Windows computer. (No risk and worms).

Then run the application and select Yahoo Mail as the source. The tool allows you to enter your Yahoo email account credentials and click the login button. For security, please make sure you enter the correct credentials. Then click the login button to continue.
Now, the tool will immediately load all email folders on the left panel. After that, it allows you to select the desired file saving options, enter the credentials, and click the migration button. You only need to follow the simple steps below to complete this task.
Have you noticed that this is the best solution to the "how to migrate Yahoo email account" query?
What are the saving options for Yahoo account migration?
File type: It has the function of migrating Yahoo email account to PST, PDF, MSG, EML, EMLX, MBOX, HTML, MHT, DOC, RTF, CSV, etc.
Desktop saving: You can easily migrate from a Yahoo Mail account to Windows Live Mail, Thunderbird, Zimbra, Lotus Notes, etc.
Cloud-based or web-based: It allows users to migrate emails from Yahoo accounts to Gmail, G Suite, Office 365, Outlook.com, Yahoo, Exchange Server, hosted Exchange Server, Amazon Workmail, Rackspace, IMAP, and other savings.
Read the special functions provided by the software
It is 100% risk-free and comes with a straightforward graphical user interface.
It gives you the freedom to migrate Yahoo email accounts data at the same time.
Successfully supports selective migration to fulfill your requirements in a few clicks.
Provide convenience for each type of user and offers multiple languages.
It is a cost-effective third-party application for migrating Yahoo email accounts with attachments.
The software can be installed on all the latest and older versions of Windows.
When migrating Yahoo emails, the application retains all the attributes of the email.
The Conclusion
We have come up with the right solution that can quickly solve how to migrate Yahoo email accounts. We also recommend that users use the free demo version first. If you have any suggestions, please send us an email.