Email
How to Migrate Emails from Apple Mail Account ?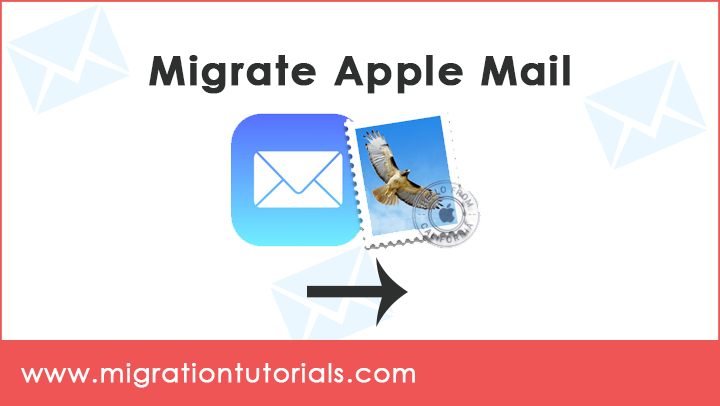 If you're looking for an easy and effective way to migrate Apple Mail emails. Migrating Mac Mail emails is a task because first all email messages must be exported to the MBOX file (the default export file) and the MBOX file converted back to the desired format. In this write-up, you'll get the solution to migrate Apple Mail Account directly or using the export process.
Apple Mail is the default email client on an Apple machine — Mac, MacBook, iPhone. If you've been using Apple Mail for a long time to work, and if you feel or need to migrate emails from Mac Mail, read the article to get the best way to do so.
Reasons to Migrate Emails from Apple Mail Account
Email Backup is a much-needed process for both technical and individual users. Numerous times emails get affected by the virus and unauthorized accesses; in such cases, data backup is the only way out. However, the retention of your emails on external computers has many other benefits. Some are described below briefly:
If your e-mail account is hacked, all the valuable data from your e-mail platform will be lost. In such a situation you can get back all your missing info from a backup USB Flash drive.
Email platforms have limited storage space, whether web or desktop. This will maximize the memory space of your email clients by transferring your data to an external drive.
Saving your important information on portable hard drives guarantees that external threats and physical damage are covered.
Apple Mail Migration Tool – Expert Solution
With the manual approach, the desired results are obtained but the integrity and hierarchy of the Apple Mail MBOX file are mostly not retained.
But it is recommended to use a professional method for a migration process – Apple Mail Migrator Tool, which prevents all these scenarios where data loss chances are most likely to occur. This tool would help with data loss and the integrity of files and saves a great deal of time with extensive features to improve the overall migration experience in Apple Mail.
The tool makes it easy to migrate Mac Mail / Apple Mail in a few clicks. The total time needed for migration reduces effectively when selecting one or more MBOX files at a time for migrations.

Set up the tool on your Mac PC. Either select migrate Emails or migrate contacts according to the user's requirement.
Choose Apple Mail MBOX files, or the software fetched the MBOX files automatically from the default location. Choose the required saving option and migrate to the desired format or the email application. Finally, start the migrate the emails from Mac Mail via clicking the export button.
Vital Aspects of the Tool
Migrate either Emails or Contacts from Mac Mail.
Support selective as well as batch migration.
Saving Option includes File Format, Cloud Email Application, etc.
Migrate Apple Mail to Outlook, Thunderbird, Gmail, etc. without any hassle.
The tool is compatible with all the above Mac OS X 10.8 Mountain Lion version
Conclusion
The migration from Apple Mail to a different format or email application is not easy and might be a bit complicated for some users. The best solution is to get the tool mentioned in the article to prevent any uncertain data loss. Also, try the upgraded version Apple Mail Migrator Tool for complete email migration.
Feel free to contact us for more information on Migration Tutorial or any queries. Free support services are available 24 hours a day.