Email
How To Migrate Outlook Accounts Like A Pro – Direct and Instant Results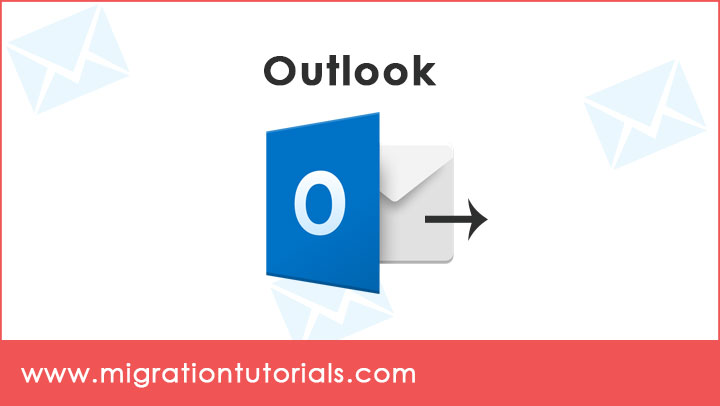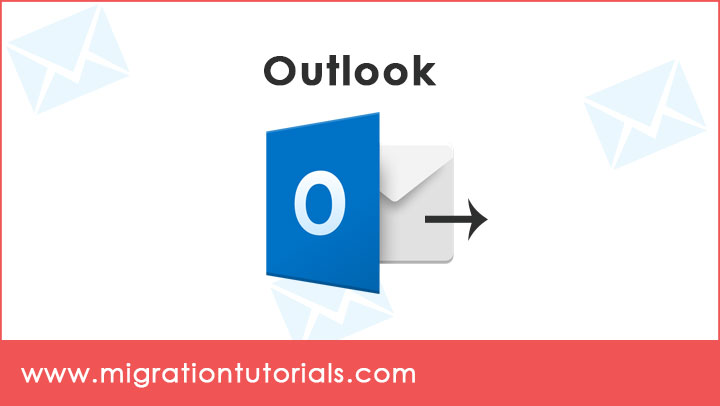 No configuration required. Instantly pick the files and folders to migrate Outlook account with attachments. It is all we are going to deliver in today's Migration Tutorials.
Without a second thought, Microsoft Outlook is a powerful desktop mail client. The best thing it improved with each new version.
But with advanced technology, the requirement also gets vast. In the below section, some consistent reasons for transferring data from MS Outlook accounts mentioned.
What is Outlook Account Migration ? Find Out Reasons
"Can you migrate Outlook accounts with full data?" The query is a no-brainer for the data migration experts. But, first, let's get into Outlook trigger points.
Outlook Inbox experience is consistent, whereas other email platforms come with new layouts and ideology that professionally works more.
The .ps file gets corrupt when it reaches the 2GB limit. The more disastrous is the email work gets stagnant and trouble users a lot.
It observed that Outlook has no email standards and errors frequently occur that not only piss you but administrator.
The list of Outlook drawbacks is a long one, but our motive is to help you come out of it. Now, let's talk about an automatic and efficient solution for Outlook accounts migration.
Let's get started!
How Do You Migrate Outlook Account With No Information Left ?
Many sound solutions are available to migrate emails, contacts, calendars, and more data from Outlook account. But, some requires manual configuration others fail in user satisfactory results.
It is why the user posts the query again and again. Not anymore. Download and use Outlook migrator. The ultimate and one-stop solution for Outlook account migration.
It gives you selective and bulk migration options. Also, if you are Outlook account running, it automatically maps the PST files. Migrate files and folders without Outlook installation on Windows and Mac system.
It has no file size limitations when migrating Outlook mailbox with separate attachments.

Software Offers Best of All Saving Formats
If you run the application, you find it has more than 25 saving options to migrate Outlook accounts. Let's take a look at the full list.
Useful and Standard File formats:- The pro software helps you to complete migration from Outlook into PST, MBOX, EML, PDF, HTML, DOC, RTF, MSG, RGE, OLM, and more.
Cloud Email Applications:- If you want to migrate Outlook accounts for cloud email applications, the software offers Gmail, G Suite, Office 365, Yahoo Mail, Exchange, Hosted Exchange, and more.
Desktop Email Client:- Users can also migrate emails from Outlook desktop account to another account such as Mozilla Thunderbird, Lotus Notes, Zimbra, Windows Live Mail, etc.
Merit list of Software Features
It is an excellent solution for migrating Outlook email account messages, emails, address books, contacts, and other mailbox items.
The built-in advanced recovery mode allows you to find everything in case of losing folders.
Use the batch conversion function to migrate Outlook mailboxes dually – Select Files and Select Folder.
Easily and quickly migrate Outlook emails from the default configuration of Outlook mailbox data.
Important information (such as Outlook mailbox attributes: format, inline attachments, email attributes, etc.) is kept safe.
When migrating Outlook account, you can select local folders, including inbox, drafts, sent, deleted, trash, etc.
An assurance on 100% User Satisfactory Results            
The software has tested with large email files and folders and 100% verified. It gives you the best experience when migrating Outlook account. The interface is intuitive and simplified that even non-technical find the complete method easy. In case, you have any queries on how to migrate Outlook account, start a live chat with technical experts, and get the best information.
The Conclusion
A manual technique rarely works in the case of how to migrate Outlook accounts. Now, you can instant and easily do Outlook account migration with powerful third-party software. It works in the safest environment with basic needs. We hope your query of migrating Outlook accounts resolved.