Email
How to Migrate iCloud Email Accounts Easily ?
A complete guide to migrate from iCloud email accounts in batch or selectively.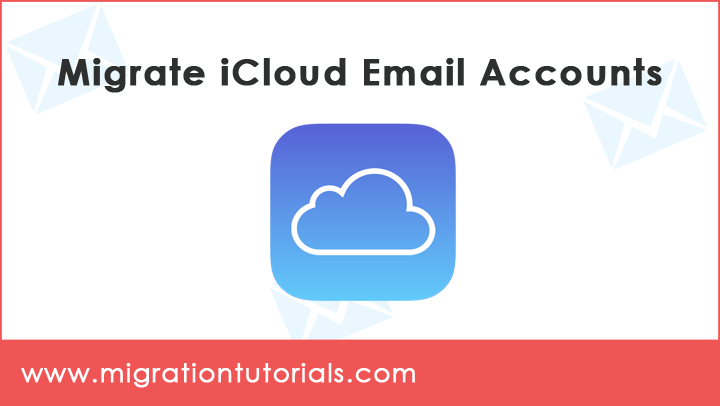 Nowadays, most users are migrating data between different platforms. Everyday Migration Tutorial team trying to cover all the mail migration queries. This guide is helpful for those users who needs to resolve "How to Migrate iCloud email accounts data" query.
So, are you also one of them who needs to migrate from iCloud email accounts ? If your answer is YES, then keep reading this guide till the end.
Here, you will get the best method to do this without facing hassle.
Before we proceed, lets understand the need to migrate iCloud accounts.
Reasons to Migrate iCloud Accounts Data
There can be many good reasons to perform such type of migration. We are going to mention a user query to understand the needs.
"Hi I have created a new iCloud account. Now, I need to migrate data from my account and my mother's iCloud email accounts to this new one. The problem is that I don't have a solution that supports batch migration of iCloud account. Please help me."
Like this, we have seen many users query related to this topic.
So, what do you do now ? Thinking of manually migrating multiple iCloud email accounts? If so, the big answer is no.
Our conclusion suggests that using a third-party app is the only option left for users. So, we are going to recommend the one of the best third-party application below. Continue reading….
How to Migrate iCloud Email Accounts ? Get Solution Here
Migrating from your iCloud email account can be a easy task with the Email Migration tool. We have found that it is a highly recommended app to download emails from multiple iCloud email accounts at the same time without any hassle. It has the ability to accomplish this task without even losing and altering information in a few steps.
You just have to download this third-party application on your Windows machine. (Risk and bugs free).

Then run the application and select iCloud as the source. This tool allows you to enter your iCloud account email credentials and click the login button. To be on the safe side, make sure you have entered the correct credentials. Then click the login button to continue.
Now, the tool instantly loads all the email folders on the left panel. After that, it allows you to choose the required file saving option, enter credentials and click on Migrate button. That's it. You just have to follow these simple steps to accomplish this task.
Have you seen it is the best solution to resolve the query "how to migrate iCloud email accounts".
What Are the Savings the Tool Offers ?
File Types: It has the ability to migrate iCloud email accounts to PST, PDF, MSG, EML, EMLX, MBOX, HTML, MHT, DOC, RTF, CSV, etc.
Desktop Savings: You can easily migrate from iCloud to Windows Live Mail, Thunderbird, Zimbra, Lotus Notes, etc. desktop-based services.
Cloud or Web-Based: It allows users to migrate iCloud email accounts data to Gmail, G Suite, Office 365, Outlook.com, Yahoo, Exchange Server, Hosted Exchange Server, Amazon WorkMail, Rackspace, IMAP, and other savings.
What Are the Special Features Offered by The Tool ?
100% risk-free and comes up with the very simple graphical user interface.
Allows to batch migrate iCloud accounts data at the same time.
Successfully supports the selective migration for the ease of users.
No need to install or download supportive application.
Successfully supports multiple languages for the ease of every type of users.
Cost-effective third-party app to resolve how to migrate iCloud email accounts query.
This software can be installed on all the latest and earlier edition of Windows.
Maintains all the properties of emails while migrate iCloud accounts data.
Let's Test the Tool Free
We have suggested the perfect solutions that can easily resolve how to migrate iCloud email accounts query. Also, we would like to recommend our users to go with the free demo version first. If you need any suggestions, email us. We are always here to assist you….