Email
How to Migrate Zimbra Web Client All Information: A Step-by-Step Guide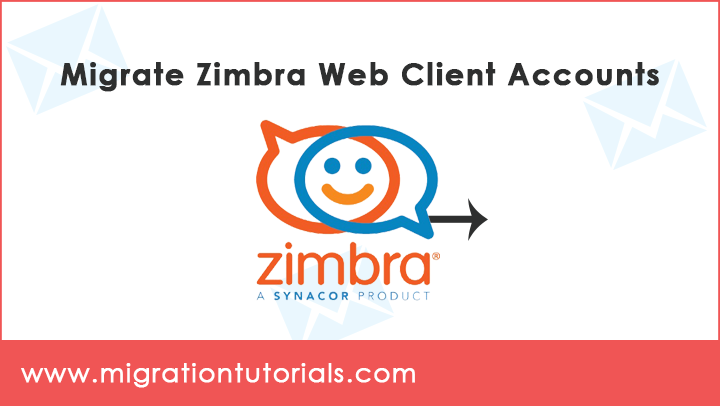 Are you considering to migrate Zimbra web client? We agree that many times Zimbra web email application lacks in the user requirement.
Also, you may have some better or valid reasons for Zimbra web client migration.
In today's migration tutorial, you will get the most straightforward and fastest solution to accomplish the task.
What is Zimbra Web Client and Reasons to Switch Emails to Another Platform ?
Emails are essential not for the professional or business world but also the personal requirements such as bank statements, customer support, and more. We pick our email account application of choice, but it is not possible in the business world. One such email platform is Zimbra web application. It is a messaging and collaboration application built for enterprises to store data in the cloud for both public and private. But, when compared to other web clients, it makes user disappointed at many points such as:-
If you are running a large enterprise than Zimbra facilities, the webmail client is not like Office 365 for work.
It has email retention limit of 30 days which can trouble the organization for future needs.
Zimbra web client interface is a bit old-fashioned interface in comparison to other available web clients.
You may have to face bugs to fix any new updates. It also takes a long time, maybe a day.
Now, let's talk about the solution for Zimbra web client migration with all the information correctly.
Know-How Manual Method Doesn't Work to Migrate Zimbra Web Mail Client. 
In general, you can migrate emails from Zimbra Web Client using the IMAP Setting. But, it is no use in most cases as the migration stops automatically due to technical faults. So, your energy and time go in vain. Moreover, choosing a manual method is not the right choice for any novice or non-technical person. The procedure lacks in many ways some of it are listed below:-
Doesn't support bulk Zimbra Web messages migration at the same time with attachments.
No instant method for migrating emails, contact, and calendars simply and quickly.
Fails to provide an option to migrate selective files and folders for migration.
Find Out A Powerful and Instant Solution for Zimbra Web Account Migration
This Migrator is entirely trustworthy and complete software. It migrates emails, contacts, calendars, and other information from the web account to the desired platform or file format. Even, it helps you migrate complete Zimbra web client data to your computer in a few clicks.

Download and start the application on your machine. Fill in the Zimbra Web Client login credentials. The software automatically picks the files and folders from the email account. Choose the required one. Pick up a saving option from the list of 25+ and enter details asked by software. That's all.
The Saving List to Satisfy Your Requirements
Take a look at looking list of options for migration of emails, contacts, and calendars from Zimbra webmail client.
Offline file format to which Zimbra mailboxes migrated:
PST, MSG, EML, EMLX, MBOX, PDF, HTML, MHT, XPS, RTF, DOC, ICS, PDF
Webmail and email server offered to migrate Zimbra Web client:
Gmail, Outlook.com, Yahoo Mail, Rediffmail, Office 365, Exchange Server, G Suite, IMAP
Desktop email client
Microsoft Outlook (PST), Windows Live Mail, Lotus Notes, Thunderbird, Windows 10 Mail (IMAP)
Contact file format to migrate Zimbra webmail contacts
Electronic business cards, Outlook contacts, Thunderbird contacts, Windows Live Mail contacts
The option for Zimbra calendar migration is ICS file format.
Top 7 Key Advantages 

Users can migrate Zimbra Web client in 25+ saving options according to their choice.
The tool will maintain email attachments, components and projects during the completion of the task.
It is 100% verified expertise for an error-free Zimbra mail account migration in the most straightforward manner.
During the migration process, it will also maintain the structure of folders and subfolders in the software panel.
The Advanced Email Filter option can migrate selected emails from the Zimbra Web Client with perfection.
 It provides a batch conversion option for straightforward Zimbra webmail account migration with complete accuracy and security.
Conclusion
The above guide highlights the complete and safe method to migrate Zimbra webmail client account. You can also try a demo version, which can be evaluated anytime, anywhere on all available Windows platforms.