Email
How to Migrate Rackspace Email Accounts ? Complete Guide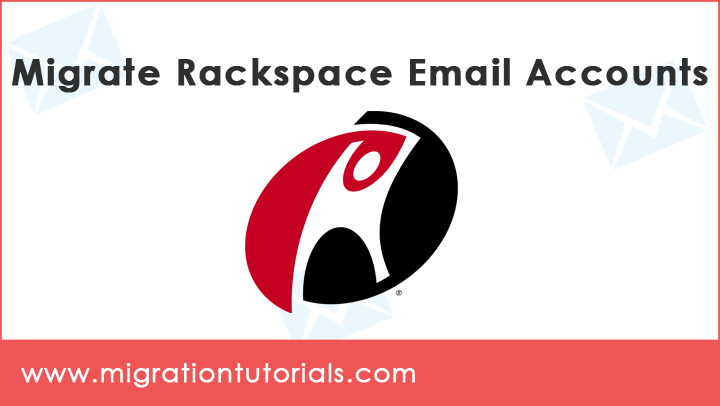 How to migrate Rackspace email accounts ? Are you looking for a solution to resolve this query ?
Let Mailsware Tutorials simplify your email account migration.
Rackspace is a hosting service for businesses that require a domain email account. It provides business employees with paid email addresses. Not long ago, Rackspace email was a service of choice, especially for small and medium businesses.
Nowadays, we have seen many users are facing hassle with Rackspace Webmail account. Therefore, we need to migrate Rackspace email accounts to another platform.
Why Migrate Rackspace Email Accounts ?
We're going to mention a few user queries that will help you understand the need:
"Hi, I've been using Rackspace for so long and have a huge amount of data in it. Now, due to some official reasons, I need to migrate selected mailboxes of Rackspace email account. How do I accomplish this task ? Please help."

"I am looking for a solution to migrate multiple Rackspace email accounts at the same time ? Is there any solution available for this ?"
How to Migrate Rackspace Email Accounts ?
After a long search, we found that the needs of each user are different. Some need to migrate Rackspace email accounts to any desktop, while others want to migrate to the cloud.
Our results show that Email Migrator is the application highly recommended by IT users. It helps users to perform batch or one-shot migration without facing any hassle. With this third-party application, users can easily migrate Rackspace email account data along with all the attached information.
Also, there are no such formalities to accomplish this task. You just have to download the application on your Windows machine from the given button. (100% safe and bugs-free application.)

After that, install and run it and choose Rackspace Webmail as source. It will allow you to enter email credentials of your Rackspace account and click on Login button.
It will instantly load email folders on the left panel and allows you to choose the required saving. Finally, click on Migrate button to begin the process.
List of Supported File Saving Options
File Types: The tool successfully supports so many file types. You can easily migrate Rackspace email account data to PST, PDF, MSG, MBOX, EML, EMLX, DOC, RTF, CSV, HTML, MHT, and other formats.
Desktop-Based Services: With this application, you can easily migrate to Windows Live Mail, Lotus Notes, Thunderbird, Zimbra etc. desktop-based services.
Cloud or Web-Based Services: This third-party application allows users to migrate Rackspace email accounts to Gmail, G Suite, Office 365, Outlook.com, Yahoo, Rediffmail, Exchange Server, Hosted Exchange Server, IMAP, etc.
Why Choose Third-Party Application ?
If you're looking for a manual or free solution, the big answer is no. There are no free options that support migrating Rackspace email accounts to the required email platform.
For this, you have to go with a third-party application.
We have provided the best application that can safely resolve the query how to migrate Rackspace email account. In addition, the tool offers a large-set of advanced and eye-catching features.
100% safe and easy-to-use application.
Migrate Rackspace email account at low cost.
Maintains all the properties of Rackspace emails.
No need to install or download supportive application.
Completely Windows compatible application.
Migrate emails along with all the properties.
Supports migrate of selected mailboxes to required platform.
Easily migrate Rackspace email accounts with downtime.
Closing Words
We hope you will find this guide helpful.
In this article, we have provided one of the best applications to resolve the query how to migrate Rackspace email accounts without any hassle. Using the suggested third-party application, one can easily accomplish this task.
For any help of suggestions, please email us. We are always here to help you…