Email
How to Migrate Outlook Email Account to New Computer ?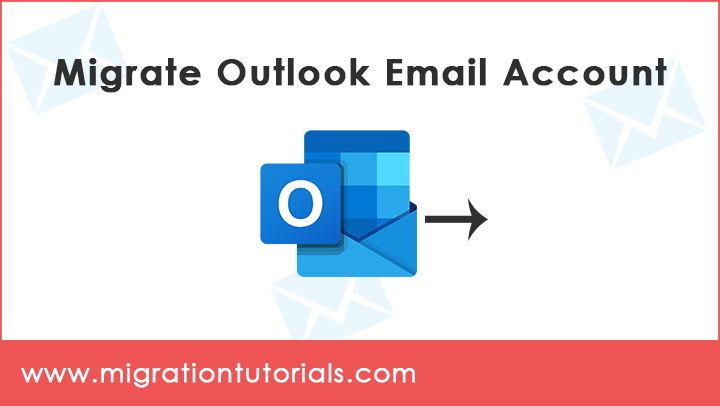 Wondering how to migrate Outlook mailboxes to new computer? If yes, find out the best way to do it.
A new computer doesn't only mean advanced technology or better features, but also ample storage, graphics, power, and more. Having a new computer is the thrill of all time. But, when started migrating data from one computer to another, the user ran into challenges. One of them is how to migrate Outlook email account to a new computer.
Migrating emails from an old computer to new computer is easy and quick.
This migration tutorial will define the expert method to migrate Outlook email account to new computer in one click.
Outlook Account to New Computer Migration Challenges
The Outlook email account to new computer can get complicated in many ways. Let's find out the common challenges of all time.
#Challenge1: File Size & Lengthy Process
If you have been using Outlook for a while or new user of it, emails and other data are essential. Now, when transferring Outlook to new computer, you face the limitation of file sizes like PST 2GB and more.
#Challenge2: No Manual Technique Works
Whether you pick any configuration process or any other manual process to migrate Outlook email account to a new computer, data loss can occur.
#Challenge3: No Reliability and Authenticity
Whenever we plan any migration, two parameters are the most critical – data reliability and complete results without any modification. It is the biggest issue when migrating Outlook emails to a new computer.
How to Migrate Outlook email account to new computer? 
The Outlook is a favorable desktop mail client that helps people to store and manage data like email, contact, calendars, and more. With the latest computer and laptop introduced in the market, the demand for migrating Outlook email to new computers increases.
The most efficient and productive way to migrate Outlook email account to new computer is Outlook Migrator.
It is expert third-party software that gives you the freedom to migrate Outlook data instantly with complete precision. It even works in case if you have only files and folders and not MS Outlook installation. Its working is direct and quick. You can also do bulk Outlook email to new computer migration with properties.
Download the tool and select the Outlook file and folder to new computer migration. The software even uploads the data from the configured Outlook profile in the software panel automatically. Select the desired saving option from the saving list and Outlook to new computer migration done!
It ensures that the email body, header information, attachment, signature, and other intact attributes are kept. The software helps Outlook migration and supports all the editions of Outlook 2019, 2016, 2013, 2010, and 2007.
Software Speed Up Outlook to New PC migration
One of the significant concerns expressed by users when migrating Outlook email account to a new PC is slow down the process. It also depends on the comprehensive data you are migrating. If you try the software, you can get how fast, and simple Outlook to new computer migrate process gets done. You can save a lot of energy and time.

Software using Benefits:
Allows you migrate Outlook email account to new computer safely and instantly
Get rid of a tiring and complicated technical process that is complex to apply.
Helps to migrate Outlook account local folders such as Inbox, Drafts, Sent, and more.
No compromise in Outlook metadata properties or folder on-disk system hierarchy.
Additional features like advance recovery mode, filter options, file naming options, etc.
The Conclusion
Now, the process to migrate Outlook email account to new computer is more straightforward for you. Using an automatic solution that is 100% verified and authentic makes the task almost effortless. In case of any concern or doubt, please connect with us, and we will give you the best assistance.